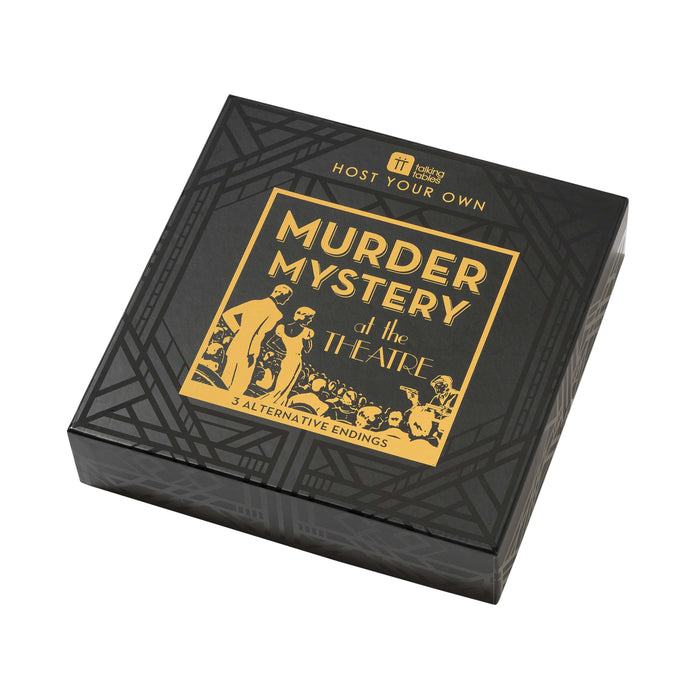 Host Your Own Murder Mystery
Talking Tables
Product Description
Dastardly deeds have been taking place at the Full House Theatre. Can your guests work out whodunnit? Host a thrilling murder mystery night, the perfect addition to your 1920s themed dinner party. 
Play with a group of 5 - 12 and replayable with 3 alternative endings!
Includes an Instruction booklet and Welcome speech for the host as well as 12 x Place cards, 12x Name cards, 12x Trait cards, 12x Occupation cards, 12x Murder weapon props, 2x Police crime file, 28x Murder clues, 48x Accusation forms, 6x Solutions, 3x Award Trophies. Everything you could possibly need to solve the mystery! Recommended for ages 16+.